Clare Appointed New Headteacher Of Carlton Road Academy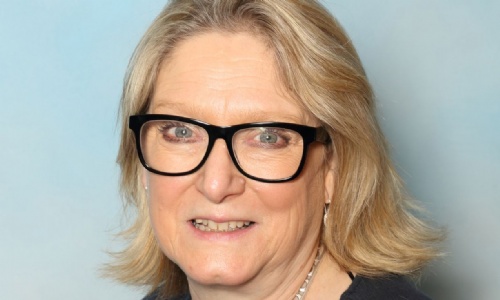 We are delighted to announce the appointment of Clare Coyle as the new Headteacher at Boston's Carlton Road Academy.
Clare is an experienced and successful Headteacher, having taught for 17 years and been a headteacher for 8 of those.
She says she has 'exciting' plans to take Carlton Road Academy on the next stage of its journey.
Clare said: "Carlton Road Academy is a real gem in the centre of Boston and I am incredibly excited to take up the role of Headteacher there.
"The school is based in a fantastic building, with plentiful space and resources, and the pupils are amazing.
"Leading the children and the staff team here is a real privilege."
Clare began training as a teacher in London, before relocating with her family to Lincolnshire a few years later.
She has worked in a range of schools, from those in multi-cultural inner city locations to Lincolnshire's rural villages. Starting as a fast-track teacher, Clare has since taught every year group from EYFS to Year 6 and held senior leadership posts in English and curriculum design - before also taking up assistant headship and deputy head roles.
Clare said: "I am passionate about reading, as well as enhancing children's vocabulary and their love of literature.
"I believe you should educate the whole child, "their head, heart and hands", ensuring all aspects of their character, not just the academic, are rounded by the end of their primary school journey."
Clare is also a post graduate qualified Special Educational Needs coordinator and has a wealth of experience in working with children whose learning styles may be different to their peers.
Emma Hadley, Voyage's CEO, said: "We are delighted to welcome Clare to our fantastic team.
"Carlton Road Academy is a great place, truly at the heart of its community, and we know that Clare is the right person to take the school on the next stage of its journey.
"As a Trust we look forward to supporting her, and her ambition for Carlton Road Academy. We know there are exciting times ahead."