Voyage Earns Cyber Essentials Accreditation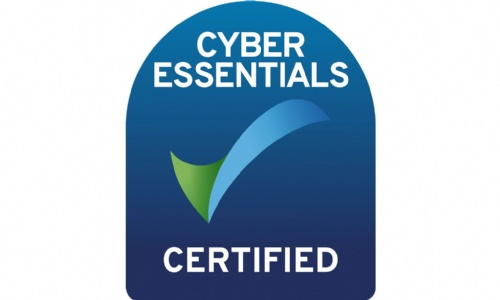 As part of our continuing efforts to ensure the Trust's data and IT systems are as secure as possible, we are proud to announce that Voyage has been awarded the prestigious Cyber Essentials certification.
Cyber Essentials is a Government-backed initiative which helps organisations guard against cyber attacks. In addition to showing the Trust protects itself against a wide variety of the most common cyber threats, the accreditation also demonstrates our strong commitment to cyber security.
Voyage's IT Service Manager Luke Vere said: "We are thrilled to have been certified as Cyber Essentials compliant.
"This was enabled by the Trust-wide implementation of our new centralised Gen2 network over the summer, which is secure by design. We wanted to get the Cyber Essentials certification quickly as a benchmark for the Trust's IT systems and processes.

"Gaining the Cyber Essentials accreditation demonstrates Voyage's commitment to keeping its IT systems and data secure. This can only be achieved, and recognised, by putting the appropriate measures in place to protect both our staff and learners.
"Becoming Cyber Essentials compliant shows we safeguard against common cyber threats and demonstrates a serious commitment to Cyber Security."
Cyber attacks come in many shapes and sizes, but the vast majority are basic in nature (the digital equivalent of a thief trying your front door to see if it's unlocked). Voyage is now better equipped than ever before to prevent such attacks, and many others.

Certification proves that the defences we have in place at Voyage will protect us against the vast majority of common cyber attacks.
The requirements for our Cyber Essentials accreditation fell under five technical control themes:
Firewalls
Secure configuration
User access control
Malware protection
Security update management
Our IT Services Directorate, part of our Professional Services Team, provides fully managed IT services to all Voyage academies, as well as our Central Team.
They also provide a stable and secure infrastructure, including a point-to-point backbone between sites, a data centre, internet monitoring and filtering services, and cloud services - operating within ITIL best practice guidelines in incident, problem, change, release, asset, knowledge and project management.
For more information about the professional services provided by Voyage please click here.