VOYAGE APPOINT SECONDARY IMPROVEMENT LEAD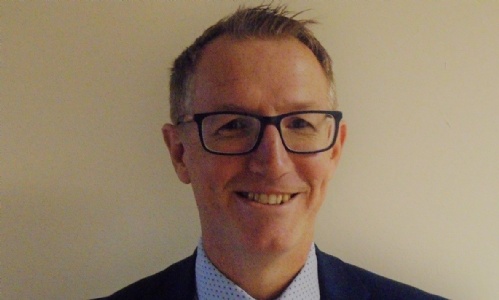 Following a nationwide recruitment campaign, we are delighted to announce that we have appointed David Bennett to the role of Trust Improvement Officer (Secondary).
David will lead on supporting our highly professional and talented Education Team in improving and developing our Secondary education provision as we continue to grow as a successful Trust.
He has more than 20 years of experience working in schools in Yorkshire, Lincolnshire, London, Herefordshire and abroad, has been a senior leader since 2004 - and was most recently a Multi-Academy Trust leader within school improvement.
David said: "I have a proven successful track record of both raising achievement and change management.
"I now aim to bring sustained improvement to the secondary section of Voyage by supporting the leadership within schools to be the best they can be.
"I believe strongly in equality for all – and ensuring all staff have the tools and resources to focus on providing the challenging and supportive environment necessary for their students to be successful in life."
Voyage's Chief Education Officer Clare Willerton said: "We are excited that David is joining our team - he will bring a wealth of knowledge, expertise and support to our strategic plans within secondary education.
"As Trust Improvement Lead for Secondary, David will work closely with me within the Education Directorate in implementing the Voyage Education Strategy Academy Improvement Framework across secondary, and further develop the strategic partners across the secondary sector.
"His experience and knowledge, particularly around raising achievement and change management, will be pivotal in our continued plans for development.
"David has a high degree of personal and professional integrity, and ethical leadership valuing the importance of engaging leaders through excellent interpersonal and communication skills.
"As an Executive Team we are delighted with the appointment, and as an Education Directorate we are very excited to see the impact that he will add to our vision and aims - we are very pleased to be working with him."