Wygate Park Academy Named Primary School Of The Year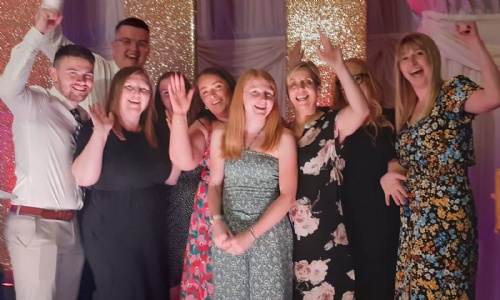 Our amazing Wygate Park Academy has once again been crowned Primary School of the Year in the South Holland area.
Gosberton Academy was runner-up in the same category and swept the board in the Inspirational Pupil of the Year section.
The 2023 Lincolnshire Free Press Education Awards were held at the Springfields Events and Conference Centre earlier this month.
Wygate Park Academy Headteacher Dr Craig Early said: "It was an absolutely amazing feeling to win the Primary School of the Year award for the second time in three years!
"We could not have done it without the brilliant staff team we have here at Wygate, who together with our fantastic pupils live and breath the 'Wygate Way' every day.
"I am delighted Wygate Park Academy won the award as it shows how highly regarded the school is by its local community.
"We also won the Environmental Champions runner-up award for the ongoing 'green' work we have been doing both within our academy and as part of Voyage's Green Promise."
Gosberton Academy Headteacher Tom Baxter said: "To be nominated for Primary School of the Year was incredible. Our staff team have worked incredibly hard this year to ensure all of our learners have the best opportunities.
"The learners have also been inspirational this year, always trying their best and never giving up - the families we serve should be so proud of their children and the progress they have all made this year."
Gosberton Academy Class Teacher Alice Keeling was highly commended in the Inspirational Primary Teacher of the Year category, while the school's pupils Elliot Withers and Roelan Rishan also scooped Primary Pupil of the Year awards.
Tom said: "It was great for Alice to have the recognition she deserves - she works tirelessly and is a real asset to our staff team. We are all so proud of her achievements.
"We were so pleased for Elliot and Roelan too. To come first and second respectively in the Pupil of the Year award is something that they should be so proud of! They both work so hard, day in day out, and are fantastic role models to their peers."