Working Together To Close The Writing Gap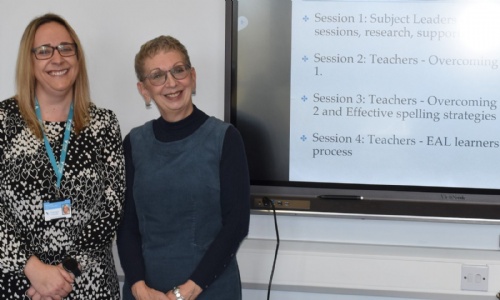 This year our English Leads are implementing a special research-driven strategy to help our English as an Additional Language (EAL) learners.
The strategy, titled 'Closing The Writing Gap For Our Intermediate, Fluent, EAL Learners', is being supported with the provision of high-quality CPD from Chris Whitney, a local literacy consultant.
The aim is to help our learners confidently bridge the gap between spoken and written English, while providing our teachers with the skills and knowledge to ensure our EAL learners are on the path to meeting age-related expectations in writing.
Under the strategy, our leaders and teachers will explore topics such as 'overcoming the grammar barrier' as well as 'effective spelling strategies and modelling the editing process', using both well-chosen texts and visual literacy.
Clare Willerton, Voyage's Chief Education Officer, said: "Through our collaborative work, as part of the Voyage Education Strategy, with leaders and teachers last academic year we identified a need to further develop our toolkit for teaching writing that would impact our bilingual and multilingual learners more effectively.
"Our Closing the Writing Gap strategy has been born out of careful analysis and research, undertaken by the Central Education Team. I am delighted to have Rachel Sykes leading on such an important research-led strategy, with the inspirational partnership of Chris Whitney."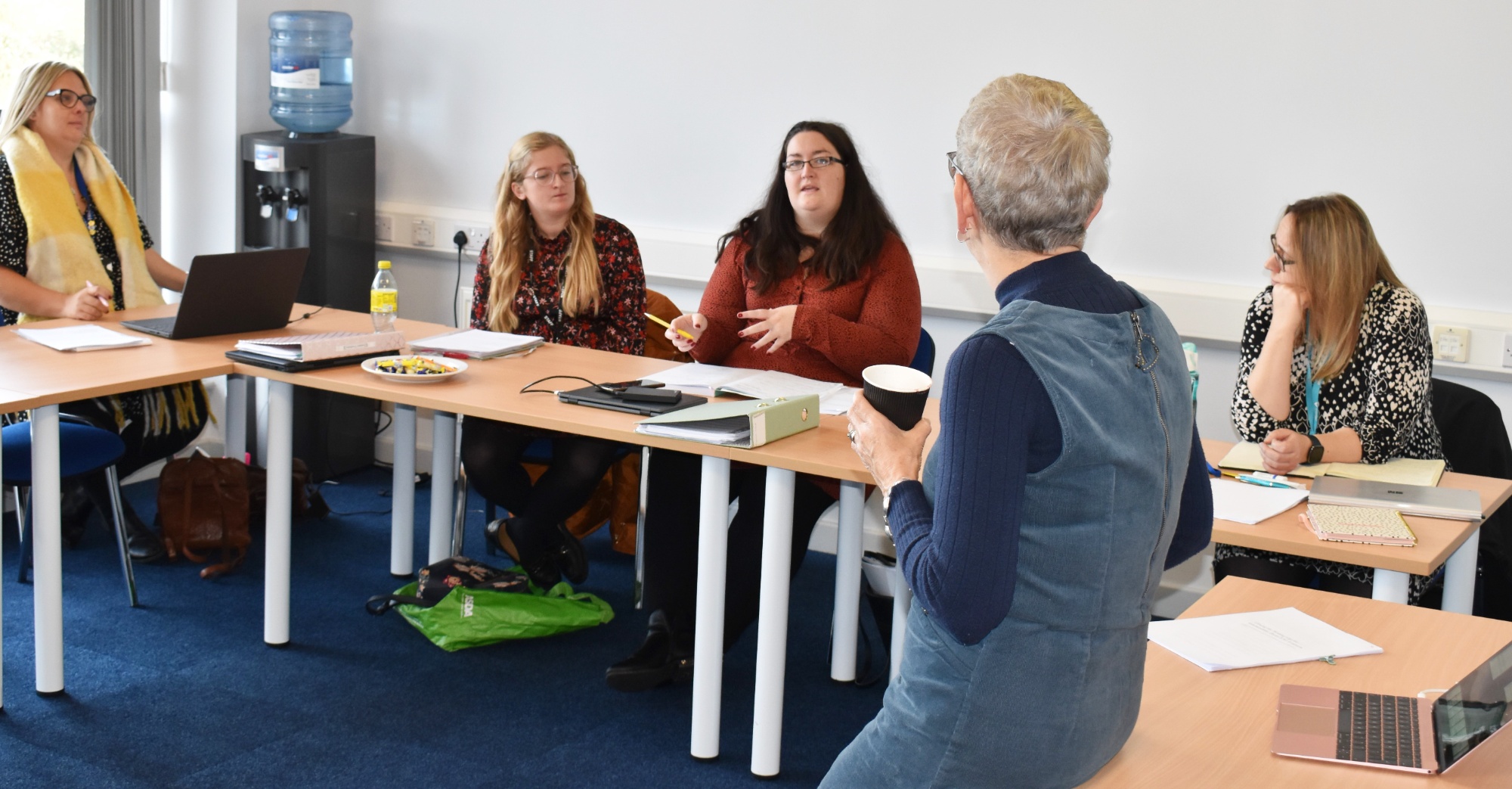 Rachel Sykes, Voyage's Teaching, Learning and Assessment Improvement Lead, said: "We are very excited to be delivering this strategy, which has been born out of teacher feedback.
"The enthusiastic discussion from our leaders after the first session demonstrated how purposeful the CPD will be in meeting the needs of our EAL learners. We very much look forward to the next sessions with Chris and seeing the impact that this will have in our academies over the coming year."
Jo Bland, Headteacher of Boston Pioneers Academy and Fishtoft Academy, said: "The training provided by Chris is customised precisely to the needs of the increasing numbers of multi-lingual learners we serve. The knowledge shared and the practical advice given will enable us to critically review our current practices and procedures in order to be in a stronger position to support the teaching of writing across the curriculum for all learners.
"Even as an experienced teacher, having served a bilingual learning community for years, there have been several 'lightbulb' moments already which can be taken straight back into school and used."
Jade Chadburn, English Lead for Gosberton Academy, said: "It has been incredibly thought-provoking and has helped upskill my knowledge of the difference between spoken and written language, alongside developing techniques for supporting EAL learners with common grammatical mistakes.
"It has made me appreciate the importance of 'writing for a purpose', especially for EAL learners, when planning their writing. I am already looking forward to sharing practical approaches with staff within my academy to support our provision further."
Hannah Robinson, English Lead for Park Academy, said: "Chris has already shared some great ideas about how to support EAL learners with their writing, which I am looking forward to sharing with staff in school. It was refreshing to hear how to support children who have a good standard of spoken English with their writing, as well as focusing on supporting children who are new to the country and have limited spoken English."