Our Schools Win Awards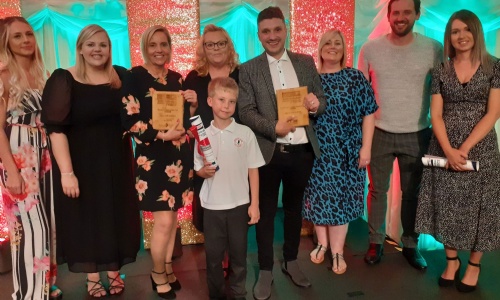 Our academies scooped a trio of honours at the Education Awards 2021 held in Spalding.
Wygate Park Academy won the Environmental Champion and top Primary School of the Year honours, while Gosberton Academy's teacher Brittany Kidd took home the runner-up spot in the Inspirational Teacher of the Year category.
Dr Craig Early, Headteacher of Wygate Park Academy, told the Lincolnshire Free Press: "The awards are down to the amazing team we have at Wygate Park Academy. Our incredible staff do a fantastic job for this school, which has only been running for seven years."
The academy was nominated for its work in delivering the best home learning experience in the Spalding area during lockdown - and was praised by parents for its staff, environment, communication and community spirit.
On winning the Environmental Champion award, Dr Early said: "It is really something in the school's ethos. It is all about preparing children to be functioning citizens and looking into the future.
"The award is the bonus for the work we are doing to inspire."
Wygate Park Academy pupil Robert also won a runner-up award for Environmental Champion at the event for giving up his own time to litter pick in the community.