Meet Our New Headteachers
We are delighted to introduce our two new Headteachers, who joined the Voyage team in September.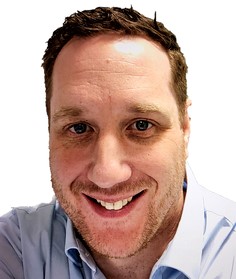 Stuart Rees
Stuart Rees is the new Headteacher of Haven High Academy.
Stuart has previously been a successful Headteacher of a secondary school in the most deprived ward of Bradford, over the last four academic years. He brings with him a wealth of experience as a leader - including leading schools and departments that have a similar student profile to that of Haven High Academy, in-depth knowledge and experience of the Ofsted framework, and a specialism in English.
His previous experience also includes leading a team of over 130 staff, and understanding how to motivate teams within educational development whilst maintaining positive morale and team spirit.
Stuart is delighted and excited to be Haven High Academy's Headteacher, to be working with the amazing students there and Voyage as a whole.
Kris Radford
Kris Radford is the new Headteacher at Park Academy.
Kris has been a Teacher since 1998 and a Headteacher for the past 14 years.
She began her Headteacher career in a small rural school before moving to a large coastal town, and has also worked as part of a leadership team in a large school in Peterborough.
Kris has had experience of teaching in five schools and has worked with many others too – developing curriculum and/or supporting school leadership teams to meet challenges, or developing pupil provision. She has mainly taught Early Years and Key Stage One as a class teacher, and across all age groups for subjects such as Music and Art.
Kris was a Local Leader of Education in Lincolnshire and spent many years as a Level 4 Philosophy for Children practitioner. She has also led research projects in partnership with schools in Northumberland, exploring how children can be taught to think more deeply in their learning.