Corinna Is New Trust Improvement Lead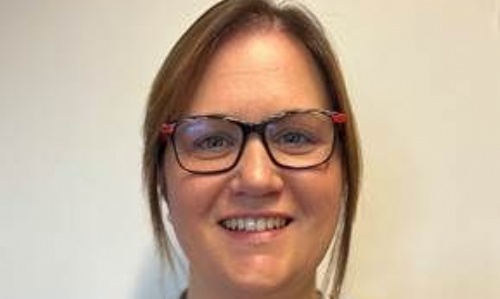 Following a year of working within the new Voyage Education Strategy it was recognised that there was an exciting opportunity for an experienced and outstanding primary executive leader to join the Education Directorate.
The role of Trust Improvement Lead has been cultivated to lead the highly professional and talented Voyage Education Team in supporting the improvement and development of our Primary Academies, as we continue to develop and move into our next phase of growth as a Lincolnshire MAT.
Following a nationwide recruitment campaign this term to secure the new role, we are delighted to announce that we have recruited Corinna Wright to the post.
Corinna has been teaching and leading schools in Lincolnshire for over 20 years. She is passionate about school improvement and leadership development, and her core values are learner-centred. She has a shared ambition to have a positive impact across the estate of primary academies, and has experience as a valued and successful Executive Principal within a large MAT.
Voyage's Chief Education Officer Clare Willerton said: "Corinna will bring a wealth of knowledge, expertise and support to our strategic plans within education.
"As Trust Improvement Lead, Corinna will work closely with me and the Education Team in implementing the Voyage Education Strategy Academy Development and Support Framework. Her experience and knowledge, particularly around building professional communities, will be pivotal in our continued plans for professional development and the expansion of our capacity from within the system.
"Corinna is a highly experienced and acknowledged leader of education who is forward-thinking, values-centred, and who has the vision to ensure that the quality of education for all of our learners is ambitious, inspiring and fully inclusive.
"She will continue to lead a team-orientated culture of best and shared practice, and continual development, which includes supporting our partnership role in delivering ITT and the ECF to Lincolnshire's Early Career Teachers. Corinna has a high degree of personal integrity, ethical leadership, and excellent interpersonal and communication skills.
"As an Executive Team, we are delighted with the appointment; as an Education Team we are excited to see the value that she will add to our vision and aims, and we very much look forward to working with her."
Corinna will start her role in its entirety from January 2023 but will be part of the Voyage team during the Autumn term of 2022, having secured a number of transition days. We are sure that you will welcome her with the transparency, authenticity and integrity that has been seen this year, whilst contributing to our Education Strategy.