Academy SENDCO Development Sessions Prove Effective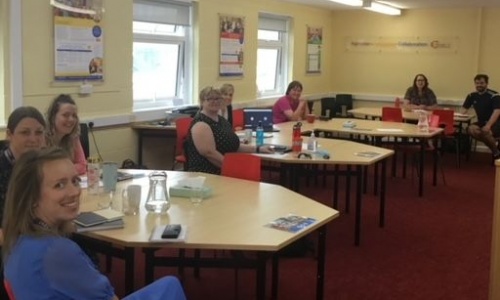 Sessions to assist the ongoing development of Voyage's SENDCOs have been hailed as 'fantastic'.
The monthly sessions are aimed at supporting each academy's SENDCO in taking on their statutory responsibilities and are the culmination of several years of work to move Voyage from a single centralised SENDCO model to each academy having its own dedicated SENDCO.
Maxine Cunningham, Voyage's Inclusion Lead Advisor, said: "Our sessions focus on various topics and are great as they provide the opportunity for our SENDCOs to collaborate with colleagues from across the Trust and different phases of education.
"The SENDCO role can be quite isolating, as you are usually the only person with that specialist knowledge and expertise within an academy, so it is brilliant that through these sessions our SENDCOs are able to regularly collaborate, share, and problem-solve – as well as explore their role and SEND provision within their academy, in addition to Voyage's other academies."
The academy SENDCOs have also been able to draw upon wider experience within the Trust and beyond, with guest speakers from Lincolnshire County Council and Stephen Kilgour, an Education Advisor from the Foundation Stage Forum.
Clare Willerton, Voyage's Chief Education Officer, said: "The SEND development work that Maxine has been leading on is proving to be incredibly effective in our aim to ensure quality and accessible provision for individual learners, as well as being a powerful tool in our ambition to develop and empower high quality leaders - and continues to be so.
"I feel that the power of the collaboration between the SENDCOs, particularly a recent training session on 'Able-ism', is really worth celebrating.
"We have had some great feedback from Headteachers and individual SENDCOs alike following the sessions."
Maxine was also keen to emphasise how important the changes have been for learners.
"This has certainly been an exciting year for the development of SEND provision within Voyage."
Maxine added that she is 'extremely excited' about the potential the collaboration has in improving the outcomes for learners with SEND within Voyage and beyond.